Home Page


About the Torske
Klub
Where we Meet
Directions
Officers
Reservations
Speakers Requested
Current Newsletter
History
Photo Albums
Past Meetings


Frequently Asked
Questions
Other Links
Ask Sven & Ole!
Norway News
Contact Us


Weather/Time
Chicago

Oslo
Bergen
Tromsø
Stavanger
Ålesund
Svolvaer


Officers of the Chicago Torske Klub




The Klub operates by the volunteer talent of the following officers and board members:
Boss - Lowell Olberg
Assistant Boss -Roger Elmer
Boss Emeritus- Robert Alsaker
Treasurer - Ken Nordan
Recording Secretary - Garry Grube
Corresponding Secretary - Ken Larson
Program Chairman - Thor Jondahl
Aquavit Chairman - Robert Frost II
Raffle Chairman - Sam Smith
Membership Chairman -
Events Chairman -
Besides the officers and chairmen, the board consists of:
Rev. David Langseth (new in 2014)
Larry Ekstrom
Fred Glure
Tom Field (new 2014)
Thanks also to all those officers who have served in the past.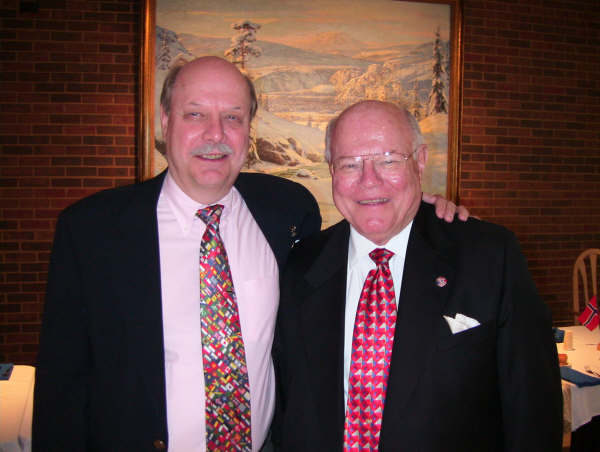 Robert Alsaker and Don Hoganson
2008 Chicago Torske Klub Officers, Gene Kaczmarek, Robert Frost, Ron Bentsen, Ray Newgard, Robert Alsaker, Don Hoganson, Ken Larson, Kristian Ronning, Garry Grube, David Cornwell, Ken Nordan. In Front: "Barney" the Cod. Missing: Fred Glure